Why OnStar Is Worth the Money
December 2, 2020 by Onstar Guide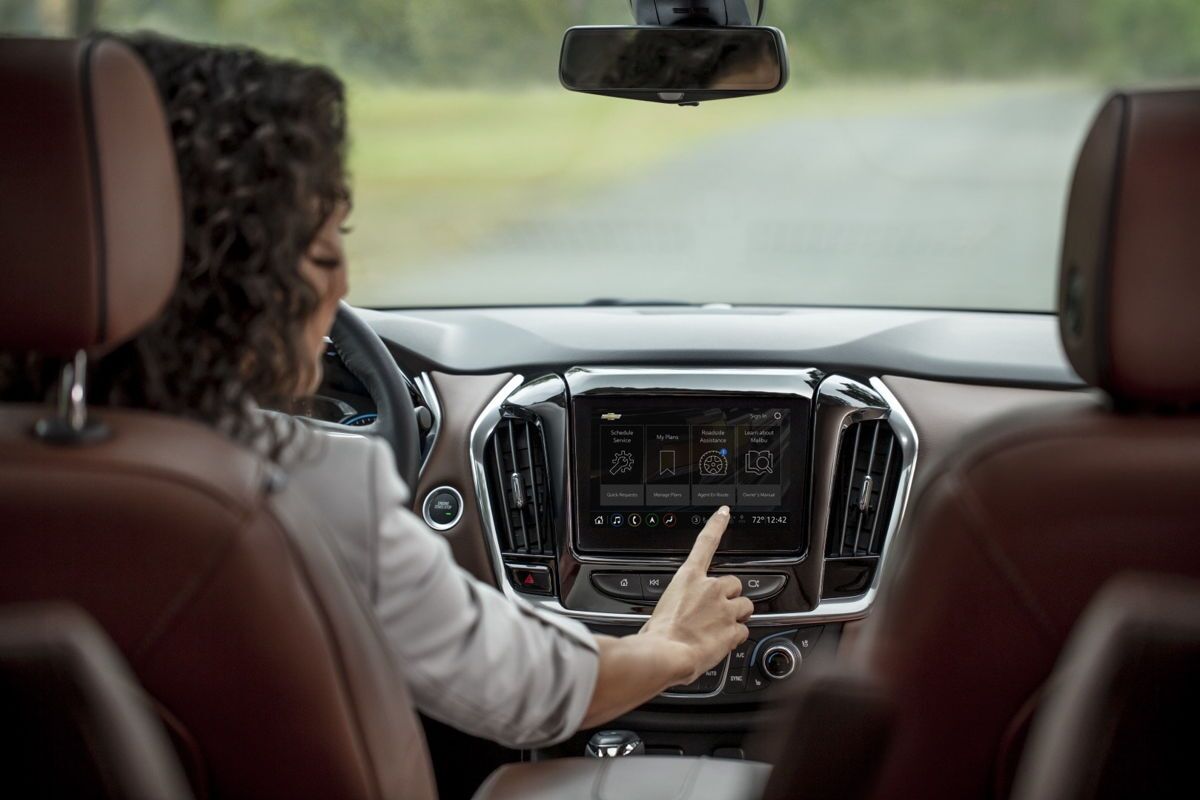 Onstar can help in more ways than you think. When it comes to driver assistance and vehicle to smartphone connectivity, GM's OnStar is at the top of the pack. This system provides a host of features to drivers from emergency help to hands-free calling and everything in between.
Available in different plans and options, here are some of the features OnStar offers:
Connectivity: You can stay connected with your preferred car dealership and keep them up-to-date on your vehicle's needs. You'll get alerts for recalls, diagnostic information, and maintenance reminders. GM also provides marketplace offers through all new OnStar capable vehicles.
Remote control: Start your car, lock the doors, and check the fuel levels all from the OnStar app.
Unlimited Data: OnStar allows for personal and emergency phone calls through their system. This means you'll have a way to reach help or family if you forget or lose your phone. There are also options for in-vehicle Wi-Fi hotspots allowing other devices to connect.
Safety & Security: OnStar also looks out for its drivers in the event of accidents, poor weather conditions, stolen vehicles, and other safety and security needs.
Advisors are ready to help, 24/7
OnStar is staffed by specially trained professionals, including OnStar Emergency-Certified Advisors, who are available to help at the push of a button. Whether you push the blue OnStar or red Emergency button, the OnStar difference is the availability of a real person on the other end who can help in your time of need.
Added peace of mind in an emergency
If you or someone in your vehicle experiences a medical emergency or if you see someone else who needs help, push the red Emergency button for a priority connection to an Advisor who is certified to provide Emergency Medical Dispatch assistance. He or she can contact first responders and provide certain types of medical assistance until help arrives.
Request Roadside Assistance if you need a helping hand
If you need help changing a flat tire, need a tow or are stranded, push the blue OnStar button to request Roadside Assistance. An Advisor can help find and contact the closest available service provider.
Thwart car thieves
If your vehicle is stolen, OnStar can help locate the vehicle and work with authorities to help recover it. First, file a police report. Then, call OnStar at 1.888.4ONSTAR (1.888.466.7827). Using Stolen Vehicle Assistance, OnStar Advisors can help law enforcement recover your vehicle quicker and safer.
Find your way while focusing on the road ahead
Finding your way just got easier. If you're lost or need help finding a specific destination, push the blue OnStar button and an Advisor can download Turn-by-Turn directions to your destination — using a database of more than 14 million points of interest.
Help is just a button-push away with Crisis Assist
If you're caught in extreme weather, a natural disaster or other crisis, you can push your blue OnStar button and an Advisor can provide help with our Crisis Assist services. These include providing driving routes away from danger, finding shelter or lodging, and even contacting family members for you. Remember, if you ever feel like you're in danger, always push the red Emergency button.
Some alerts are automatic
It's nice to know that if you're in a detected crash, Automatic Crash Response can automatically alert an Advisor who can direct help to your vehicle's location — even if you can't ask for it yourself.
You can help others too
If you witness an accident or see someone injured, you can push the red Emergency button and OnStar can request help for them. We call this being a Good Samaritan, and it's another way we encourage everyone to be safe out there.