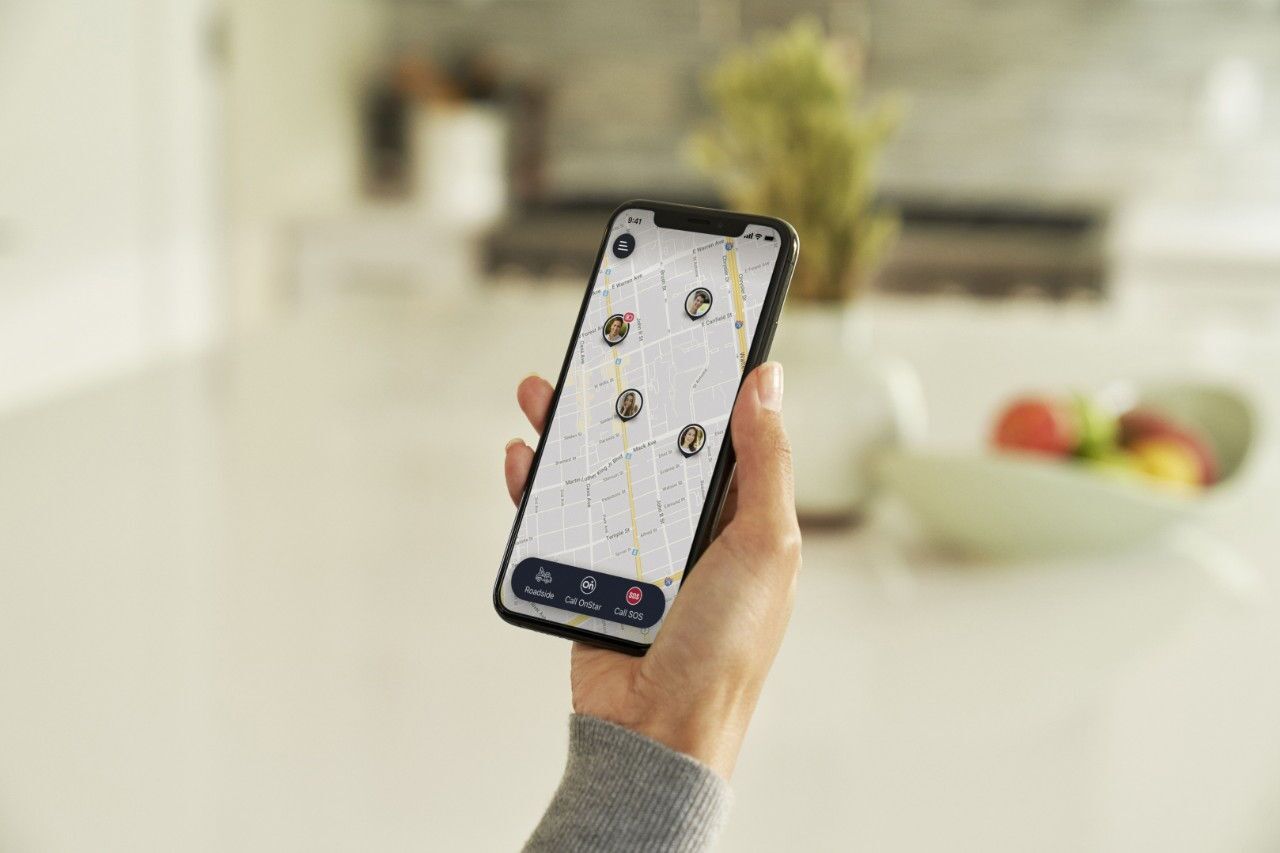 Onstar Guardian app is available to OnStar members with active service plans in the U.S. and Canada, and expands the OnStar suite of safety services beyond GM vehicles, "whether they're at home, out walking, or traveling in any vehicle, regardless of brand, age or ownership," as stated in a recent press release. The app is also available for use by up to seven family members and friends.
OnStar Members and their families can now get the OnStar Guardian app — and have key OnStar safety services anywhere they are — in any vehicle, at home, even while out walking.
As you and your family are getting back on the road, go with added confidence. Get the latest innovation from OnStar, a name that has stood for safety for more than 20 years. OnStar Guardian is a new safety app that puts the power of OnStar on a smartphone. Now any family member can take OnStar safety services in any vehicle
What services are included with the OnStar Guardian app?
The Guardian app provides key OnStar safety services right on your smartphone, including:
Mobile Crash Response
The Guardian app is designed to use your smartphone's sensors to detect a crash and alert an Emergency-Certified Advisor. The Advisor will call your phone and contact First Responders and provide them with your location. For Android™ users, the app can automatically connect — even if you can't reach your phone.
Roadside Assistance
If your family needs to travel, have added confidence knowing that someone is ready to help. You and your loved ones can get help with a flat tire or battery charge or have their doors unlocked. They can even get fuel if they run out of gas.
Emergency Services
The red Emergency button in the app provides access to OnStar Emergency-Certified advisors, who are available 24/7. These advisors are certified by the International Academies of Emergency Dispatch and can assess a situation, contact 911 as needed, provide critical medical instruction and stay on the line until help arrives.
Location Status
OnStar members and the loved ones they choose can share their location with the entire group in the "My Family" section of the app. Members can have added peace of mind and see locations of their loved ones, based on the location of their smartphone, right in the app. View and share locations with each person you add to your plan — right in the app. Get a little peace of mind knowing where those closest to you are — even when you're apart.
The app also lets you invite up to seven loved ones to the "My Family" group. Everyone gets the safety services within the app as well as Location Status, which includes:
Viewing one another on a live map
Real-time location updates
Ability to share location
Cellphone battery life status
How does the OnStar Guardian app work?
By using the sensors in your smartphone, including the accelerometer, the app can detect when you are in a moving vehicle. When a crash is detected on an Android device, the app can automatically connect you with an OnStar Emergency-Certified Advisor, who can contact First Responders and your Emergency Contact. When a crash is detected on an Apple® device, the app alerts an OnStar Emergency-Certified Advisor, who will then call your smartphone, requiring someone in the vehicle to answer the call. Advisors can also contact First Responders and your Emergency Contact.
Enabling location permissions within the app allow an OnStar Advisor to identify your smartphone's location and contact First Responders for help, even if you can't ask for it.
How can you get OnStar Guardian app?
You can get it with these OnStar plans — or get it à la carte. Your call.
OnStar Guardian is included in the Safety & Security, Essentials and Premium Plans.
The OnStar Guardian app is included in these plans. So you'll get the help you need in a crash or other emergency situation in your car plus on your phone.
À la carte
You can get OnStar Guardian separately for $15.00/month or $150.00 /yr. — and it works even if you don't own a Chevrolet, Buick, GMC or Cadillac vehicle.
Limitations
OnStar Guardian app: U.S. and Canada only. Available on select Apple devices. Mobile Crash Response services are intended for use in vehicles only and will not connect automatically. Service coverage varies with conditions and location. Service availability, features and functionality vary by device and software version. Active service plan, OnStar Guardian service plan add-on, cell reception, GPS signal and device data connection required. Terms apply. Device permissions are required for app to operate properly. OnStar links to emergency services. Device and app may not transmit all crash data. See onstar.com https://www.onstar.com/us/en/guardian-app/gm-owner for details and limitations.
Pricing and availability subject to change. You may cancel at any time by calling 1.888.4ONSTAR (1.888.466.7827).